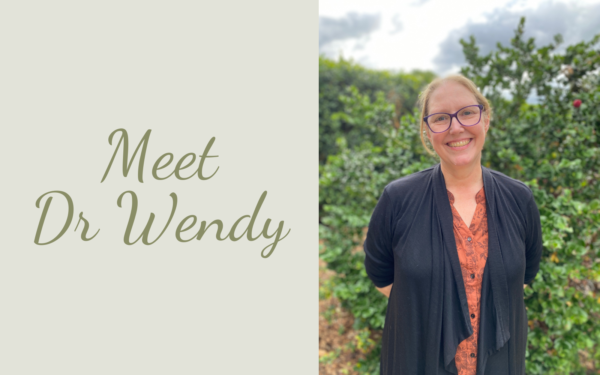 Let us introduce you to Dr Wendy, our Medical Officer at Karuna Hospice Services…

"I recently began my role at Karuna and have a lovely mix of experience in palliative care and general practice through my work in both Brisbane and Sydney.
I was drawn to work at Karuna, as I wanted to join a team focused on providing personalised palliative care in the community. I love looking after patients and their carers in their own homes. My role involves discussions with the team about patients, and the development of a plan to address issues such as pain and symptom management. I do home visits to patients, telephone consults with patients and carers; and communicate with other specialists, GPs and pharmacists.

I'm motivated in my role as I have always been inspired to make a difference, even a small one, in the journey of the people I meet. I'm also motivated by the people, the work, the atmosphere, the support, the love and the cakes. Especially the cakes! I'm most proud of the work we do, when I hear the words that someone is feeling better because of something we have done.

Outside of my role at Karuna, I make loud floral shirts for my husband to wear at work and love making quilts. I love time with my family and pets. My current major project is entering into negotiations with my resident possums about how my vegetable garden should benefit us all, not just them!"