Dr John Gilmour (AM, PhD, B.Phty, GAICD) - Board Chair
John worked in healthcare for over 35 years both clinically and in senior / executive management, primarily at the Mater in Brisbane. As part of his varied Executive roles at Mater, John was responsible for oversight and delivery of multiple major capital development projects ranging from project budgets from $2M – $189 M.
A Physiotherapist by profession, he has worked primarily in paediatrics and completed his Doctorate in Paediatric Physiotherapy in 2002 at the University of QLD (UQ) and is a Graduate of the Australian Institute of Company Directors in 2015. From April 2018 to April 2022, John worked as the CEO of Ronald McDonald House Charities South East Queensland.
John has served on four Boards (in the NFP and Government sectors) over a 25-year period including 14 years of service as a Director with RMHC SEQ ending in February 2018. He is currently Board Chair of Holy Cross Services Limited. John joined the Board of Karuna in July 2022. In June 2018, as part of The Queen's Birthday Awards, John was awarded Member of the Order of Australia (AM) for service to the community related to infrastructure delivery in the NFP health sector in Queensland.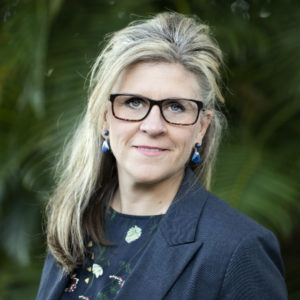 Tracey Porst - Chief Executive Officer/Managing Director
Tracey is an experienced not-for-profit, C-suite leader. Focused on service design and delivery, innovation, leadership, communication and stakeholder engagement in community services, health and for purpose entities. As Chief Executive, Tracey is focused on ensuring Karuna's mission, values and core service model delivery remain sustainable for the long term. This includes development of contemporary corporate systems, team building and sound financial management.
Tracey has worked in healthcare technology product development in senior management roles and her own business. With a Master of Leadership and Innovation, Tracey seeks to apply her knowledge and experience in designing and implementing service models of care that support community and not for profit organisations. Tracey is a member of the Australian Institute of Company Directors, the Fundraising Institute of Australia, an Associate of the Governance Institute of Australia.
Tracey's commitment to the not-for-profit sector includes board memberships with Health Consumers QLD, TransitCare and a member of the Statewide Steering Committee for Palliative Care in Queensland, amongst her many roles.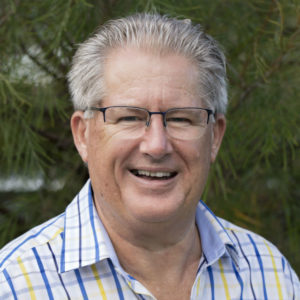 Ian Flint
Ian is a retired local government executive and an active community volunteer.Ian achieved an accomplished career in Local Government in Queensland serving rural and regional communities over forty years. He has gained broad experience in CEO/Executive and Board related roles and in voluntary positions on community organisations. He has developed skills in administration and communication through change management and government reform, interpersonal relations and political interfaces, significant natural disaster events and community development initiatives, and customer and community interactions. His passion for local government and for the local community continues in retirement as he pursues part-time consultancy projects and volunteer community service interests.
Ian has been an avid supporter of Karuna and its services since he became a client for the in-home palliative care of his wife Megan who was a terminally ill cancer patient. He has volunteered as a Board member to be of service to Karuna and to give back to the community it serves in memory of Megan.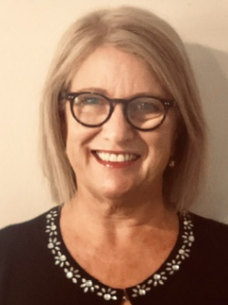 Suzanne Cadigan
Suzanne has vast experience as a registered nurse in both the public and private health sectors, working in a range of clinical roles such as surgical and paediatric nursing, education and staff development, and emergency nursing.
With a background in nursing leadership roles, Suzanne is passionate about the contribution of nursing to holistic care for patients & clients in the many settings where nursing contributes. Suzanne currently holds membership of the Nursing and Midwifery Board Queensland (Ahpra) and is a past President of the Queensland Nurses' Union.  She is currently a member of the Children's Health Queensland Board, and has recently joined the Queensland Plan Ambassadors Council.
She is looking forward to contributing to the work of Karuna and its staff, and feels privileged to be a member of Karuna to support its objectives in providing home based palliative care and the range of other supports for families / carers.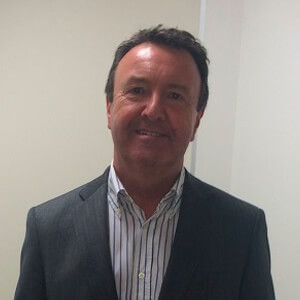 David McKinless
David is an experienced senior executive specialising in strategy development and strategic focus, business growth and new business initiatives, strategic reviews, organisational re-design and major change management initiatives.
Over the last 20 years, David has held senior executive positions such as Executive Manager Strategic Planning and Policy with the Brisbane City Council, Director of Strategy and Business Development with the Ingeus Group of Companies and Head of Strategy at Mission Australia. For the last three years, David has been undertaking freelance consultancy and advisory work for the CEO's of Goodstart Early Learning, Uniting Care Queensland and St Vincent's Care Services Australia.
David holds Masters degrees in both Management and also in Economics and a Graduate Diploma in Organisational Development.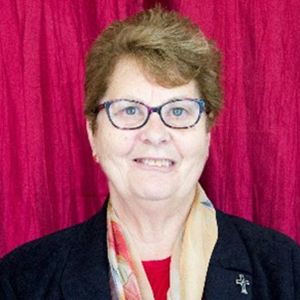 Sandra Lupi
Sandra is a member of the Brisbane Sisters of Mercy. She has extensive not-for-profit experience in leadership and governance leading significant governance changes in the establishment and formation of incorporated Boards in Health, Education and Welfare.
Since 2014 Sandra has served as Director of Mangrove Housing Ltd and is currently Deputy Chair. She is a member of the Risk Committee of the Board and Chair of the Board's Business Development Committee.
Sandra was appointed to the Board of Mater Misericordia Ltd in November 2018 and is a member of the Clinical Governance, and People, Culture and Mission committees.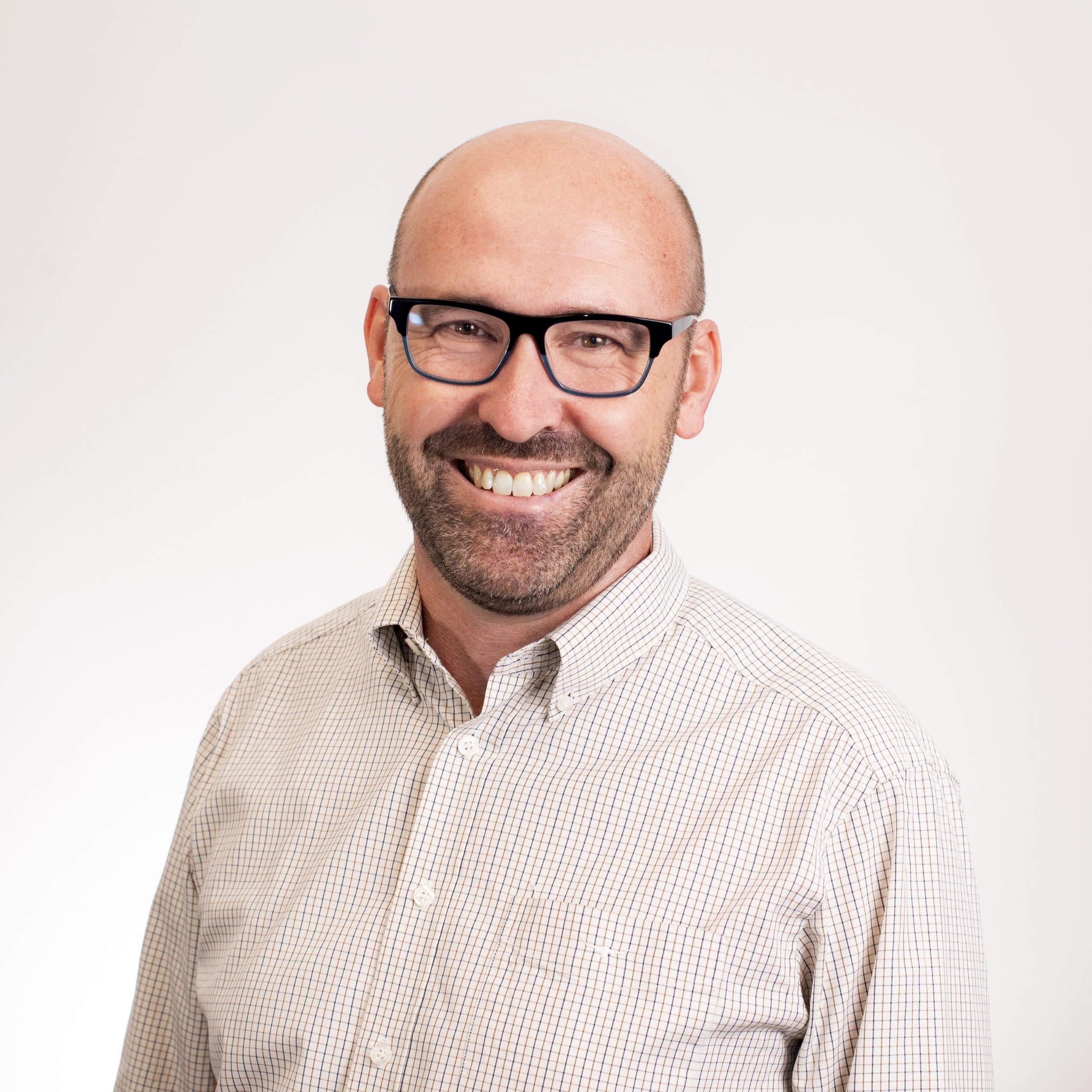 Anthony Oostenbroek (B.Com(Hons), LL.B. CA MAICD)
Anthony is the Founder and Managing Director of Connect Plan Management Pty Ltd, a specialist, independent NDIS plan management agency. He has more than 13 years' experience in the disability and social services sectors as a director, executive, and consultant. Anthony is passionate about making a difference in the lives of those living with a disability.
Anthony has over two decades of experience as a Chartered Accountant with international accounting and consulting firms with particular interests in risk management, control frameworks and technology. He has previously served as a Director and Chair of the Audit Committee of a large, complex needs disability services provider.
Anthony's sister received support from Karuna during her terminal illness. He hopes to utilise his expertise and perspective of the NDIS and disability services sector to meaningfully contribute to Karuna, its staff, and clients.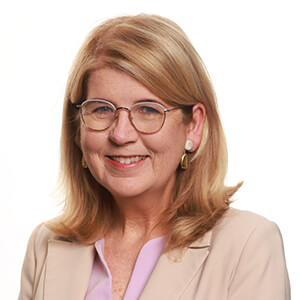 Lisa Siganto
Lisa has over 20 years' experience as a social change leader. She has business expertise in strategy, as well as social impact and value creation for, helping to build social capital.
Her corporate advisory and consultancy background has made her a confident partnerships broker of government, corporates, start-ups and not-for-profits with philanthropists and social investors. Known for her collaborative approach, Lisa was the founding QLD Director of Social Ventures Australia, among other esteemed positions.
She is an experienced company director and is currently on the boards of Hand Heart Pocket Foundation and the Advisory Board of Griffith University Enterprises and others. At present she is the Executive Chair of ImpaQt Qld the convening body for scaling Qld's impact economy. She was a Board Member of Home Hospice (NSW) in 2008. Lisa Siganto is a social entrepreneur, founder and impact investor and has won awards for her roles in philanthropy and impact investing.