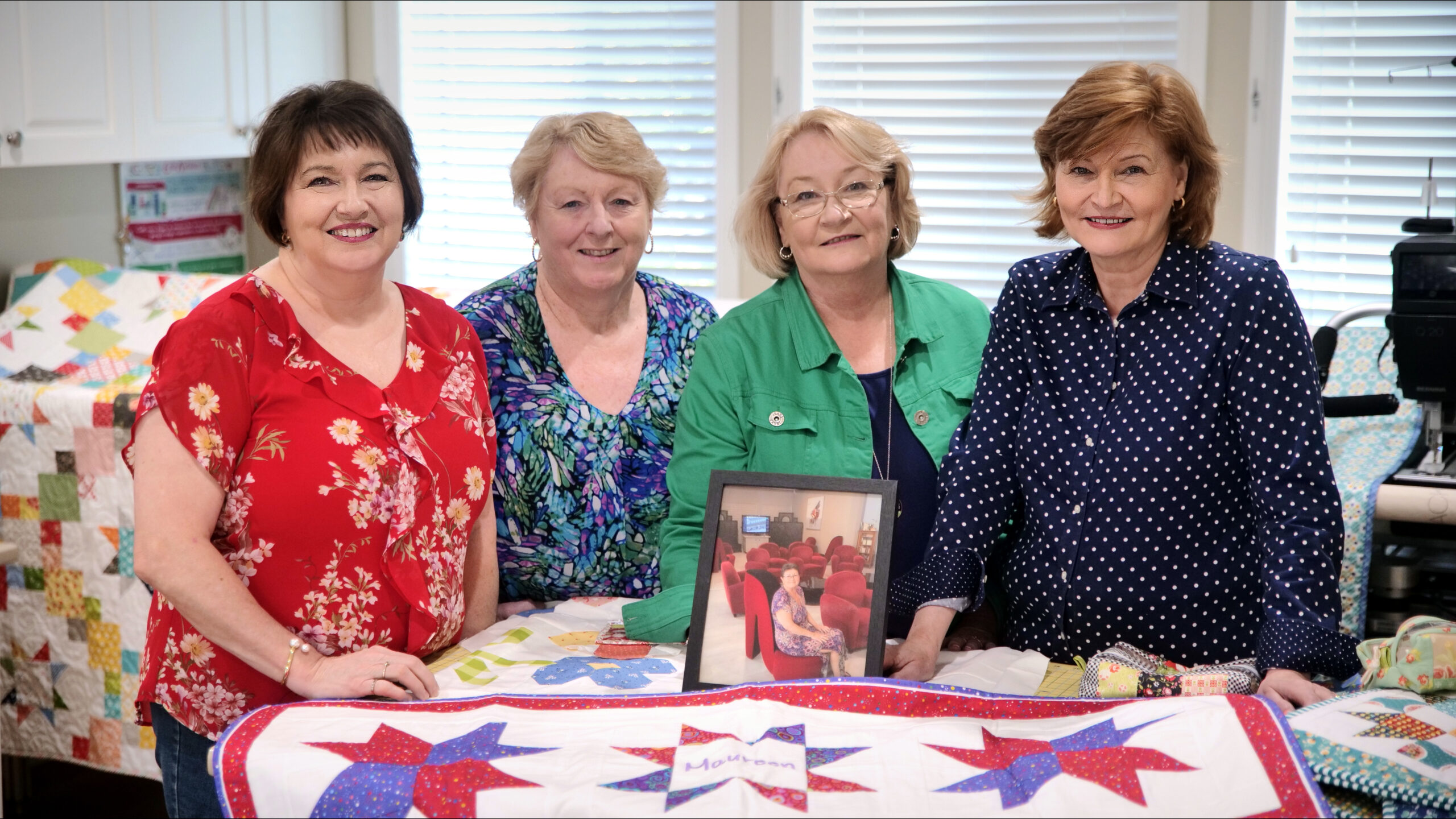 Each year many families like Maureen's, experience the devastation of a loved ones' terminal diagnosis.
Karuna was able to support not just Maureen, but her entire family through the devastating journey of a terminal cancer diagnosis.
We are privileged to share a part of Maureen's story with you.
Please scroll down to read more.
P.S. Your support means so much to the Karuna team and the families we care for. Your gifts ensure that we can continue to provide compassionate and specialised end of life care for both patient and their carers.
With your generous support, more families will be able to make the most of the precious time they have left with their loved ones.
After Maureen passed, her sisters wanted to
continue Maureen's legacy of giving back to those in need.
Carmel, Rosemary, Delia and Geraldine came together more formally as the "Quilting Queens", and immersed themselves in the quilting world to celebrate bright and caring Maureen.
The Quilting Queens hosted a Christmas stall in November 2023 to raise funds and awareness for Karuna. We're please to announce that the Quilting Queens raised $13,506 which will be donated to Karuna. 
Thank you Quilting Queens!